WRITTEN BY CHASE BRIDGES
The internet is such a toxic place. You can post about how much you loved a new movie, and immediately you have a hundred replies telling you that the movie sucked. Everyone online thinks they are a professional movie critic and love to ruin movies for people before they even get a chance to see them.
That is a big reason that I started Exciting Incident. I was tired of seeing all of the negativity when it comes to film and television. How is a site like Rotten Tomatoes or your cousin Chad on Facebook supposed to tell you how YOU feel.
A good movie, is any movie that makes you feel something. It's an art, and art is subjective. So who is to tell you that your favorite movie is bad? Here is a list of movies that the internet has told me is "terrible" but I liked them anyway. (In no particular order.)
The lone ranger (2013)
When The Lone Ranger came out in 2013, no one was more excited to see the movie than me. I was in the theatre opening night, sitting on the edge of my seat. I loved every second of it, from the beautiful cinematography, the performances of Johnny Depp and Armie Hammer, and the awesome train chase scene!
When the movie was over, I was ready for a whole franchise of Lone Ranger movies! But alas, the internet claimed it as one of the worst movies of that year. With it getting a 30% on Rotten Tomatoes and several Razzie Award nominations, any hope for a sequel was dead in the water.
I still really enjoy this movie and can't wait to watch it when it comes to Disney+ on April 30th 2021.
power rangers (2017)
This one makes me angry. When the movie came out in 2017, all I ever heard was about how terrible it was. I heard that so often that I didn't go and see it, and I didn't ever plan to. Until a few years later, I decided to stream it and I absolutely loved it.
The movie was super fun, action packed, and I thought the actors did a really good job of bringing the classic childhood characters to the big screen. People are never going to be happy when a franchise is getting remade or brought to a feature film, but I thought this would be different.
Power Rangers gets rebooted all the time, with a new cheesy Power Rangers show every year on Nickelodeon. The show has always been cheesy and for kids, so what is so bad about this fun, new version?
I was very disappointed to find out that any planned sequels were scrapped after a 49% Rotten Tomatoes score. They are planning on a brand new Power Rangers movie soon, but sadly without this cast.
GI JOe – the rise of cobra (2009)
Oh man. I remember watching this movie in theatres with my dad when it first came out. I was so invested and in love with this movie that I was actually yelling during it. I had totally forgetten that I was in a theatre and I truly thought I was apart of it.
I'm a huge GI-Joe fan, from the comics to the cartoon series and all. So when this movie came out, I was not disappointed. I was in the minority however, as it received a 34% on Rotten Tomatoes.
They actually made a sequel to this one, but it had pretty much none of the actors from the first one and was just a "Dwayne Johnson beats people up for 2 hours" movie. I was pretty devistated because I loved the first one so much.
They have a new Snake Eyes movie set to release next year that is planned to kick start a new GI Joe franchise, hopefully it will be successful.
Batman v superman (extended cut)
So let me preface this by saying the EXTENDED CUT. Not the theatrical version that cut out 30 minutes of really important stuff. If you haven't seen the extended cut, it's available on HBO Max and it is definitely worth it if you are a DC fan.
The extended cut fixes a lot of the problems that were very prominent in the theatrical release, and it is honestly a really great movie. The Batman and Superman characters are played super well, and aside from the awkward "My mom's name is Martha too" moment, it is really awesome.
Zack Snyder's cinematography, story, and character development is top notch no matter what the internet trolls say. As an avid fan of Batman comics, this depiction of Batman hasn't been seen on the big screen, and I am very excited to see the Zack Snyder cut of Justice League so that I can see his version of these characters again.
the cat in the hat (2003)
I have nothing to say here other than the fact that this movie is an acid trip that everyone needs to see. Sure, it's not the best movie in the world… but I dare you to find a funnier line that this one.
The movie stars Mike Myers and he gets away with a ton more adult humor than you would expect in a goofy children's movie. I grew up watching this on DVD with my sister, and we still watch it all the time.
The fact that this movie got a 9% on Rotten Tomatoes is a travesty. How can you not like THIS?!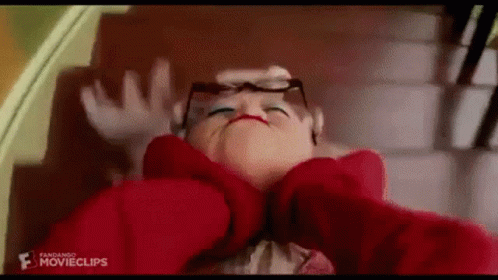 spider man 3 (2007)
This movie gets so much hate from the internet and I have had enough. Sure there was that one cringy dance scene…
But other than that, it was a pretty solid ending to the trilogy! Sam Raimi, the director of the trilogy, has gone on record saying that studio interference changed this movie from being what he wanted it to be. But that doesn't make it a bad movie by any means.
The Sandman character has an amazing story arc throughout, and James Franco showing up at the end to help his former best friend brings a tear to my eye. The inclusion of Venom felt a little forced, and Topher Grace's portrayal of Venom isn't very comic accurate. But it still has it's charms.
What are some movies that everyone hates that YOU like? Be sure to let us know in the comments or go and tell us on our instagram page here, or our twitter here.