WRITTEN BY CHASE BRIDGES
Ah yes, the daytime detective show. A true staple of American television. With shows like Monk, The Mentalist, Numbers, Criminal Minds, Dexter, and so many more; the TV detective genre was alive and well during the early 2000's.
Not too far from the police procedural genre that consists of shows like NCIS, CSI, and JAG. The detective shows have seen tons of different versions over the years. Getting more and more creative in order to be unique.
Out of this creative boom, we got the masterpiece that is 'Psych'. It's your classic, detective and partner team up to solve a crime every week show, but with such a unique twist. In this show, we don't follow an actual detective, we follow Shawn Spencer. Shawn is a fun loving, irresponsible, regular guy, who just so happens to have 'Heightened Observational Skills.'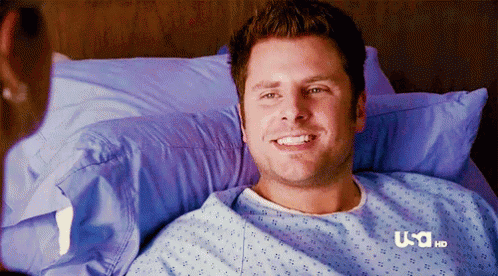 Shawn is basically Sherlock Holmes, without all of the pretentious intelligence and British accent. After he gets into a predicament with the local Santa Barbara Police Department, he manages to use his skill set to convince them that he is a "Psychic."
After convincing them, the interim Chief asks for Shawn's help solving a high profile, missing persons case. Shawn recruits his best friend Burton "Gus" Guster, and shenanigans ensue. By the end of the pilot episode, Shawn and Gus have started a private detective agency. Every episode for the next eight seasons follow them solving cases.
This show is like nothing the genre has seen before. The show is absolutely hysterical, making it one of the most consistent comedy shows on television. The writing is always top notch giving us amazing mysteries every week, and creative episodes that make every season packed with fun.
The show is also notorious for doing episodes that pay homage to classic film and television shows. For example the "Twin Peaks" episode that features tons of the original cast of the original 90's show. They have a Friday the 13th episode (with a serial killer in a mask and all.)
A 'Hangover' episode, 'Blair Witch Project' episode, 'Exorcist' episode, 'The Shining' episode, 'Jaws' episode, and tons of Alfred Hitchcock homages.
The show is a love story to good storytelling. It builds an entire world with tons of characters (both main cast and reoccurring guests) that you fall in love with every time they are on screen. The show also gives us long arcing storylines with romances, serial killers that keep getting away, and a father son relationship that builds so slowly and carefully that it's like you are watching it in real time.
The inside jokes that this show makes are legendary, and you can tell the real life friendship of James Roday and Dule Hill as their characters Shawn and Gus very clearly through their chemistry.
The show doesn't stop at just syndicated television either, with a musical and two TV movies. The world that show creator Steve Franks has built is truly remarkable, and it is highlighted by an amazing cast that all love the show as much as fans do.
Steve Franks has claimed that he isn't done after two movies, he and the cast would love to keep making the movies over the years. That is something that I am really looking forward to personally.
It's not often that a show continues to put out content for it's fan base so long after it's ending. But with a cult following, and a real life friendship of everyone on the cast, this show will keep going in some shape or form for a very long time.
If you haven't already seen the show, I highly recommend watching it! At the time of this writing all eight seasons are available on Peacock (NBC's new streaming service that is FREE.) Go and give it a watch if you are looking for your next show to binge!