When you hear the name Matthew Lillard, what do you think? Most people immediately identify him as Shaggy Rogers in the live action Scooby-Doo movies from 2002 and 2004. Or perhaps if you are a horror fan, your mind goes towards his famous character Stu from Scream. (1996)
Regardless of how you know him, Hollywood has not given him the credit he deserves as an extremely talented and versatile actor. With over 150 acting and voice over credits throughout his thirty year career, he has put out some astonishing performances.
SCREAM (1996)
I know, I know. I've already mentioned Lillard's character Stu in the horror classic, Scream. But it would be a disservice to not dive deeper into the complex role that shot Lillard into stardom.
Lillard plays Stuart "Stu" Macher, one of the teenagers tangled in the web of murders taking place in Woodsboro, California. When we first meet the character, Stu is talking to his friends, the main cast of the film.
Immediately, Lillard captures the attention of the audience during his dialogue. His teenage, California accent is absolutely captivating, and his performance during this scene really sets the tone for the film. You immediately find him creepy, yet endearing. A dumb teenage boy, but also shades of something more complex.
Throughout the film he finds his place as a fun comic relief, making you excited to see what's going to happen when he arrives on screen. However, once we reach the end of the film, that's when his performance really takes off.
(Warning: Spoilers for Scream Ahead.)
The end of the film reveals that the ghost face slasher is none other than the dynamic duo of Stu and his best friend Billy. In the next few minutes, Stu dissolves from Cali Party Boy, into a child like psychopath.
After the success of Scream. Matthew would find a plethora of fun characters to transform into. Including the character Steven "Stevo" Levy in the film SLC Punk! An exaggerated take on real life events.
The film didn't do great in the box office, but has become something of a cult classic through the years. Especially with "punk" demographic.
Scooby doo & scooby doo monsters unleashed
I won't spend long on this role, as there has been a million articles and interviews where Lillard's performance has been discussed. But I felt that if I left out his most famous role, it would be a bit of a crime.
Lillard has said in interviews that he spent his early career working extremely hard to be a very serious actor. That doesn't mean playing dramatic Oscar bait roles, but taking on complex characters and diving into them with everything that he has.
His performance as Scooby Doo's iconic best friend, is a prime example of this. He plays the goofy and silly character of Shaggy, and commits to the point of no return. And the movie was ten times better because of it. Lillard really proved that if given to a talented actor, any part can become a jaw-dropping career highlight.
without a paddle (2004)
Lillard next stepped into the role of leading man of an action comedy. Playing the character Jerry Conlaine along side Dax Shepard and Seth Green. The film was a big box office success, making $70 million on a $19 million budget.
The movie is about three best friends who go on a dangerous treasure hunt for D.B Coopers stolen cash, when everything that can go wrong in the outdoors, does. Including fighting a bear, white water rafting, fighting off pot farming rednecks and cuddling half naked in a cave.
The cast later talked about how the movie they saw at the premiere was not the movie they thought they were making, but it was still successful and one of my personal favorites.
This character was actually very different from what Lillard had played up to this point. Being something of a character actor, taking on the straight leading man role was a step out of the normal.
He did a fantastic job and I find it quite ridiculous he wasn't cast in more roles like this one.
becoming a voice over icon
After Casey Kasem retired as the voice of Shaggy, Matthew Lillard stepped nicely into the role. Voicing Shaggy in over thirty different films, and television shows as the scared, hungry character. Lillard has built a legacy as one of the most iconic characters in cartoon history.
recent work
Lillard hasn't slowed down either, still putting out great perfomances in the year 2020 with his show Good Girls.
Good Girls is a crime comedy drama, about three Michigan mothers who after trying to make end meet, decide to rob a supermarket. Lillard plays the role of Dean Boland, an unfaithful car salesman who has a long list of poor spending decisions, causing his wife, Beth, into robbing the store.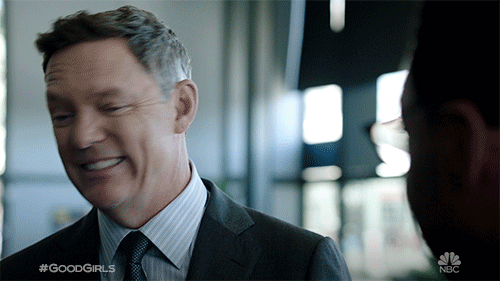 Lillard's performance in Good Girls has been loved by audience and critics alike. Proving that people are still fascinated by the amazing actor.
Matthew Lillard has had a career full of longevity, creativity, and insanity. And has proven time and time again that he is one of the most talented actors to grace our screens in the past few decades.
Do you agree that Matthew Lillard is underrated? What performances of Lillard's is your favorite? Tell us about it!